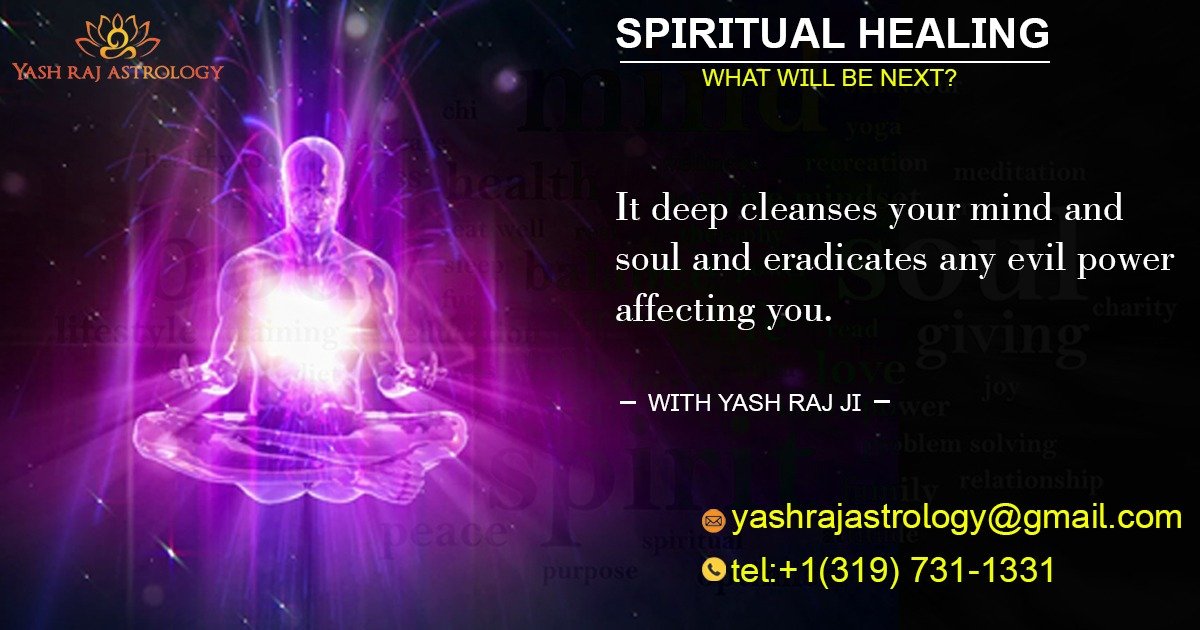 SPIRITUAL HEALING
Spiritual healing means giving your mind and body some time away from daily life. By spiritual healing, you can easily solve any crucial problems affecting your life. From physical to mental health, financial problems, property issue, lawsuits, etc. It is an essential step that is highly effective with the help of an expert. People who have conducted their spiritual healing sessions by Pandit Yash Raj Ji are now leading a successful life.
We all forget that all of us are born for a purpose. The chaos of our daily life disturbs our mind and body and we lose our control. By getting a session of spiritual healing, you will be able to know the right direction to achieve your life goals. However, you must know that spiritual healing is a long process. So, you have to book several sessions based on an analysis of your birth chart. But you will see some positive changes right after the initial sessions.
Firstly, he will analyze your birth charts and recognize the effective planetary positions. Then we choose the right day, date, and time to begin your spiritual healing. We do certain rituals, puja, to amalgamate the cosmic energy to solve all your problems. The spiritual healing is so effective that our clients book sessions with us at regular intervals. Along with that, it deep cleanses your mind and soul and eradicates any evil power affecting you.
You will observe that your mind is filled with positive energy you feel free from all your problems. Also, you will get positive results for your every effort in your career, relationship, and other aspects. So, if you are feeling lost you can book a session for spiritual healing with us our Pandit Yash Raj Ji. Thus, who knows, it can be the first step towards your success.