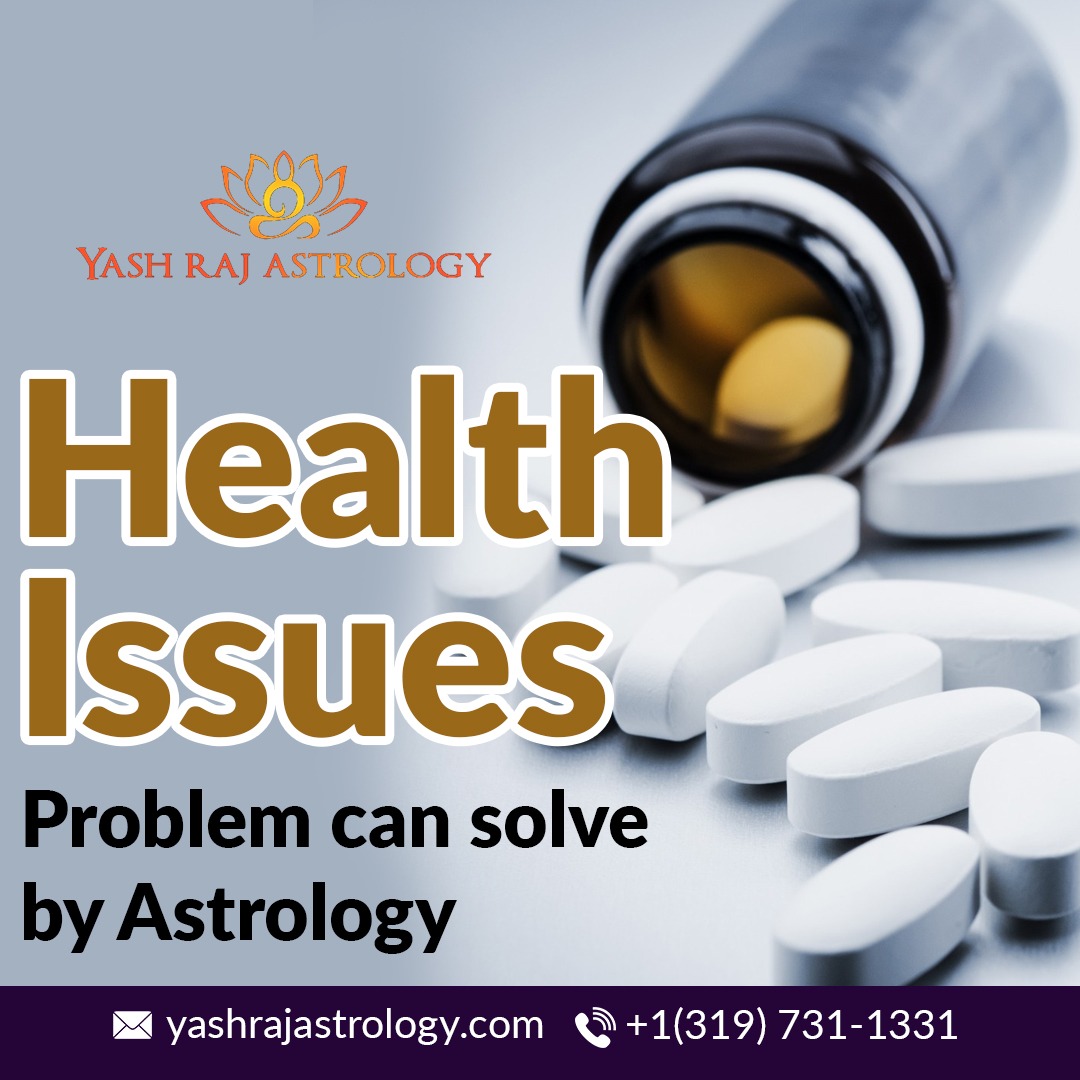 HEALTH ISSUES PROBLEM
Health Issues
We all want to live a steady and healthy life. But, due to a busy schedule, we forget to take care of ourselves and fall sick. Having a health problem is also one of the problems astrology can solve. A sick person is more vulnerable to negative energy that also affects the lives of other family members. But how we can help? As we have already said that we provide solutions by studying your birth chart for accurate predictions. Here at Yash Raj Astrology, we don't give you vague reasons to attract to our services. It is all about the right calculation and then choosing the specific remedy for every client.
So if you or your family member is falling sick unnecessarily or facing fatal health problems, then it is still not late. It is time to take charge rather than to wait for it to turn into something serious. You need to believe that prayers and medicines are equally effective. Hence, with our experienced team of astrologers and their divine powers, we eradicate any negative power affecting your health. Also, with essential pujas and yajnas, we make sure that we meet the specification of our client's demands.
In this way, you can lessen the chances of facing other health problems in the future as well. You just need the right to advice and accurate calculation to support the cure of your health problems. And all of this is possible with the extensive knowledge of our experts at Yash Raj Astrology. They work together to solve your problems as soon as possible. So, if you think that your money is vanishing for curing unknown health problems, this is the right place. Contact us now and get the best remedies for your specific health issues. We are always ready to help you and with our best knowledge and efforts.