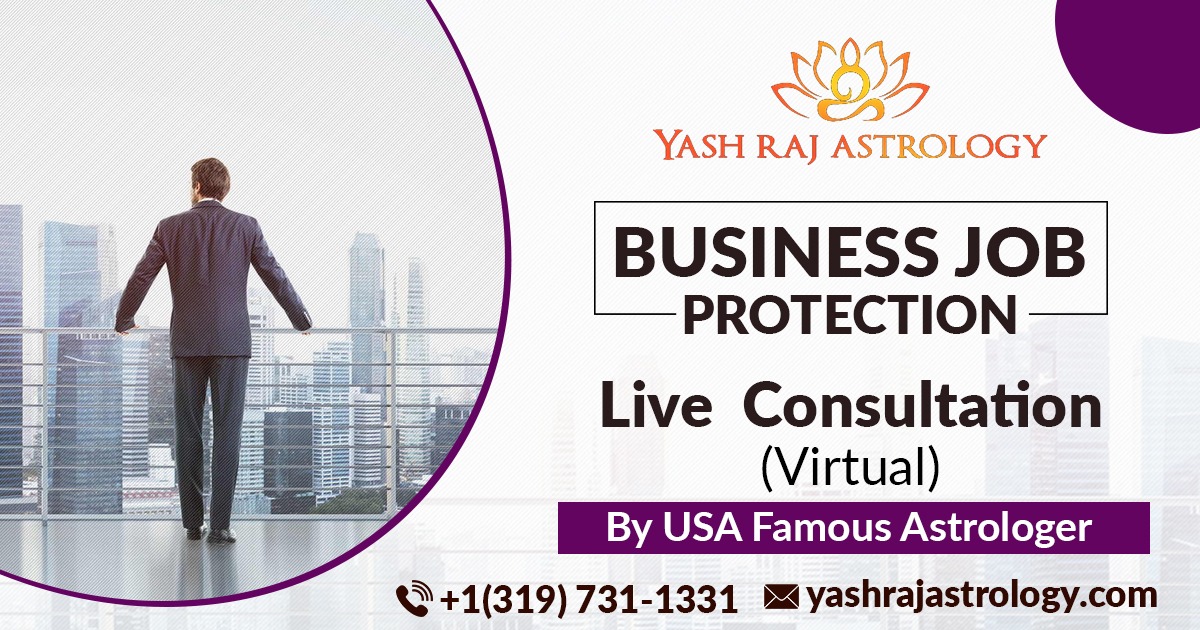 BUSINESS JOB PROTECTION
Business Job Protection
Many people feel confused about if they should do a job or start a new business. They remain confused that if the present job or business is right or not. Apart from that, we also feel the need to get a secured job to prevent any disruption in the future. It is very common and we have all gone through this phase of life. Therefore, astrology can play an essential role in helping you to find the right solution. Yash Raj Astrology is one of the top astrology websites in the US and America to solve all your queries.
Don't worry, if you don't understand that changing a job or starting a business will be right or not. Because astrology can help you find the answer you are looking for. It is because by reading your birth chart, we get to know your best and worst personality traits. Furthermore, by analyzing the planetary motions we suggest you the best career path. Also, if you want to choose a specific path, we provide you with essential remedies and effective mantras for your fruitful career. So, if you feel lost in the middle of a road feeling confused, our experts at Yash Raj Astrology will give you the right direction.
If you feel stagnancy in your already started business or job, then we have a solution for that as well. We offer you the best mantras and tactics that can shoot up your career growth. All you need is to follow our directions carefully. Our experts will give you all the necessary mantras that help to protect you from all the negative energy or evil eye. You can book a session and directly talk to our Pandit Ji for your business and job protection. You will see that you will reach new heights in your career in a short period. Hurry up and call us now!