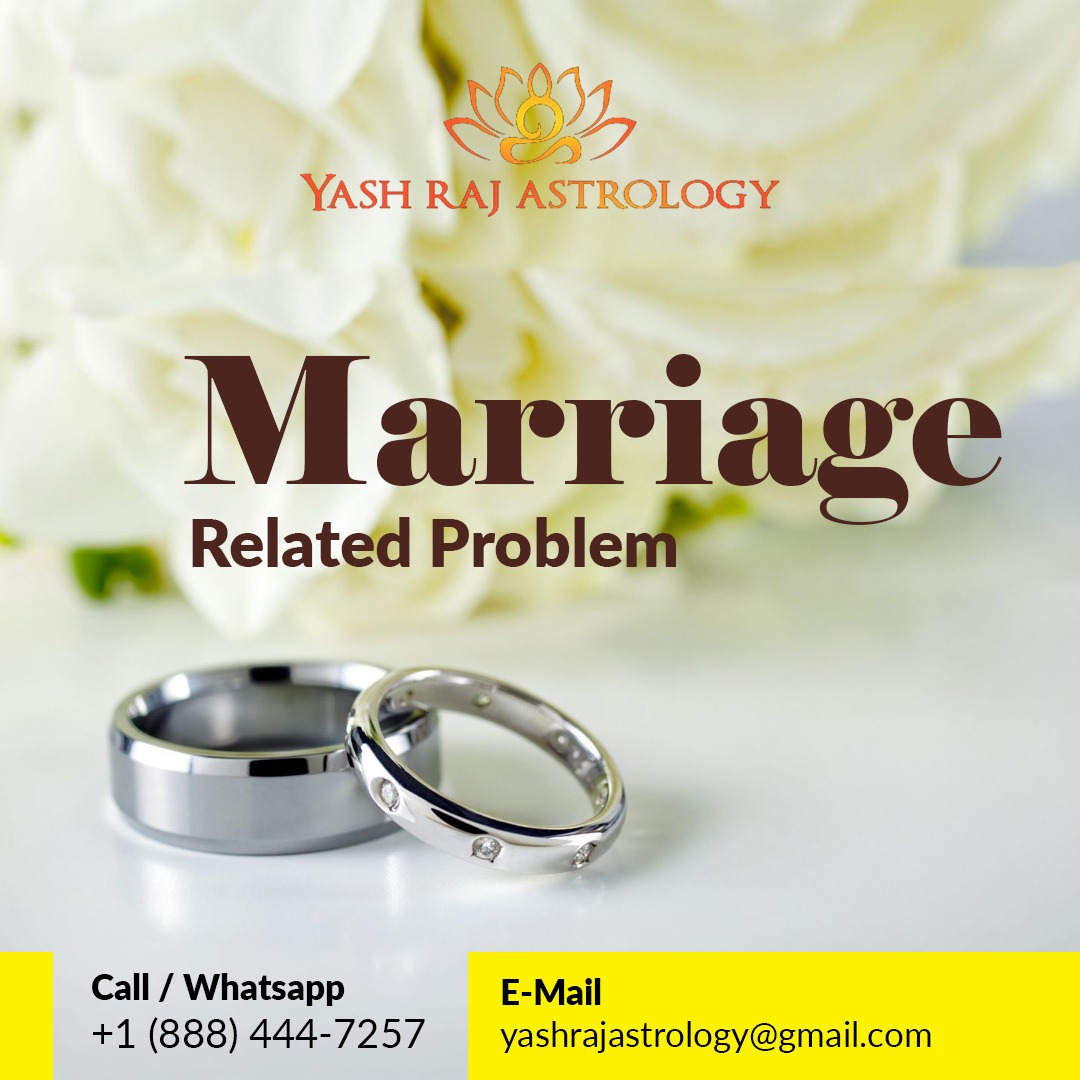 MARRIAGE RELATED PROBLEM
Marriage Related Problem
Marriage is one of the biggest decisions of our lives. Everyone wants to have a happy and strong relationship with their husband or wife. The first initial months are beautiful, but after some time, the peace and comfort start to degrade with time. Our team of Yash Raj Astrologers is famous in Canada and US for solving couples' issues.
You will see that suddenly, the happy moments turn into unnecessary quarrels. Along with that, the difference between your partner with your family members also starts to disrupt your mental peace. These problems largely occur due to long-distance relationships, dishonesty, financial problems, trust issues, betrayal, etc.
So, it is highly important to take the necessary steps to solve all the issues affecting your married life. If you see that counseling isn't doing anything, you need the spiritual power to solve your problem. For that, Pandit Yash Raj Ji is the only one to rescue your relationship. By analyzing the birth charts of both the partners, we do extensive research for the betterment of your marriage.
After that, we ask the couple to do necessary pujas and rituals to remove any curse and evil. Along with that, we also suggest some gems and protection yantras for the couple. The couple who took the help of Pandit Ji is now happily living a peaceful married life. So, if you too want to save your marriage, then you must give him a chance.
With some pujas and yajnas, you can cope with all the problems together with your partner. Thus, it will also notice a positive change in your partner towards you and your family. Hence, your married life will be will filled with love and affection once again.
Contact us now and book your session with Yash Raj Astrology to protect your marriage from the verge of separation.