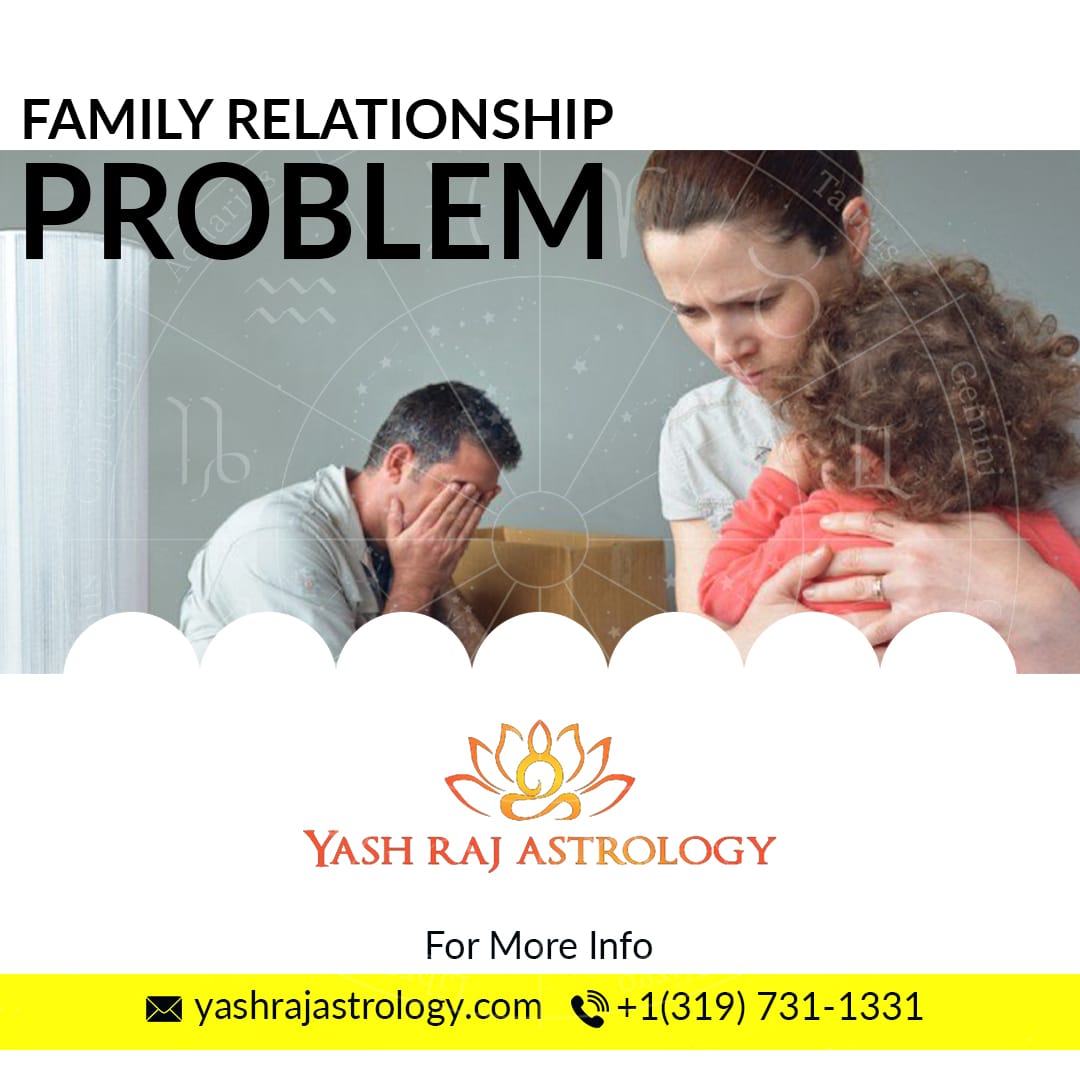 FAMILY RELATIONSHIP PROBLEMS
Family Relationship Problems
Are you also feeling problems and unhappiness in your family life? Do you feel that having a simple talk to your family members makes your home a battleground? Then you are not alone. Yash Raj Astrology has been helping people who were struggling to have a normal life. If you feel that the peace and happiness have gone away, then you are wrong. Our experts with vast knowledge and experience in astrology are here to provide you with effective solutions.
However, the "Vastu" of the house plays a huge role in improving peace among the members. It means that you get the best tips as we combine the Vastu tips with your horoscope. With this technique, we make sure we give you the right direction for every client. That's why our clients can notice significant positive results just from the first sitting. Hence, with effective remedies and solutions, you can live the best family life.
By trusting Yah Raj Astrology, you ensure that your family life will now have a positive change. We give remedies and solutions to prevent as well as resolve any conflict. All of this is possible because we deeply analyze your horoscope for an immediate effect. We also help you out by providing tantras as well as doing pujas. Furthermore, our experts also give you some effective mantras that help in creating a positive aura in your home.
Yash Raj Astrology is one of the trusted astrologers of the US and Canada. So, if you have discovered us, then this is the indication from God that we can solve your problem. You just need to have faith and give us a chance. Who knows, you can be among our happy clients who were going through the same problem. Fill out the details and contact us to stop your family from falling apart.