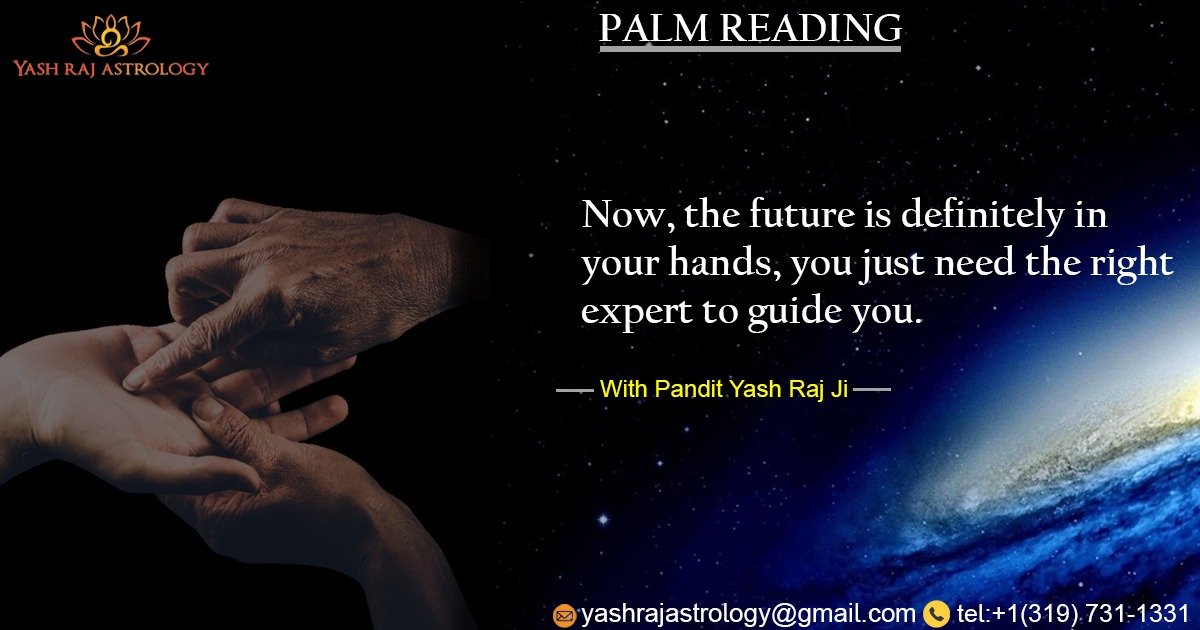 PALM READER
Pandit Yash Raj Ji is known as one of the recognized palm readers in Canada and the US. Palm reading, also known as palmistry is a great way to predict the upcoming happenings of your life. By studying different lines of your palm you get accurate life predictions. We offer you the best palm reading sessions so you can choose the right path. Along with that, it helps you to get validation for your future steps.
By booking your session of palm reading with Pandit Yash Raj Ji, you get an insight into your marital, career, love life, etc. You will get to know about shortcomings and successful incidents that can arrive at different life stages. As a result, you can effectively lessen the effect of future problems. But remember, it is a crucial task, so it is extremely important to choose the right professional. However, our team offers the best palm reading services having thorough knowledge about this field.
Pandit Yash Raj Ji is an astrology expert who will give you the truest answer to your questions. Hence, we aren't the ones who provide a generic answer to every client. As we have already said, he provides personalized service for palm reading as well. This factor makes him one of the trusted astrologers for clients around the world.
Apart from that, you get the best solutions that suit your needs to avoid any bad happenings. So, don't forget to book a session for your palm reading with our expert at Yash Raj Astrology. With meaningful and clear insights, you will get to know the truthful answers that you are looking for. Also, check out our other services that can help out from all the negativity in your life. Now, the future is definitely in your hands, you just need the right expert to guide you.